INSPA APRIL REWARDS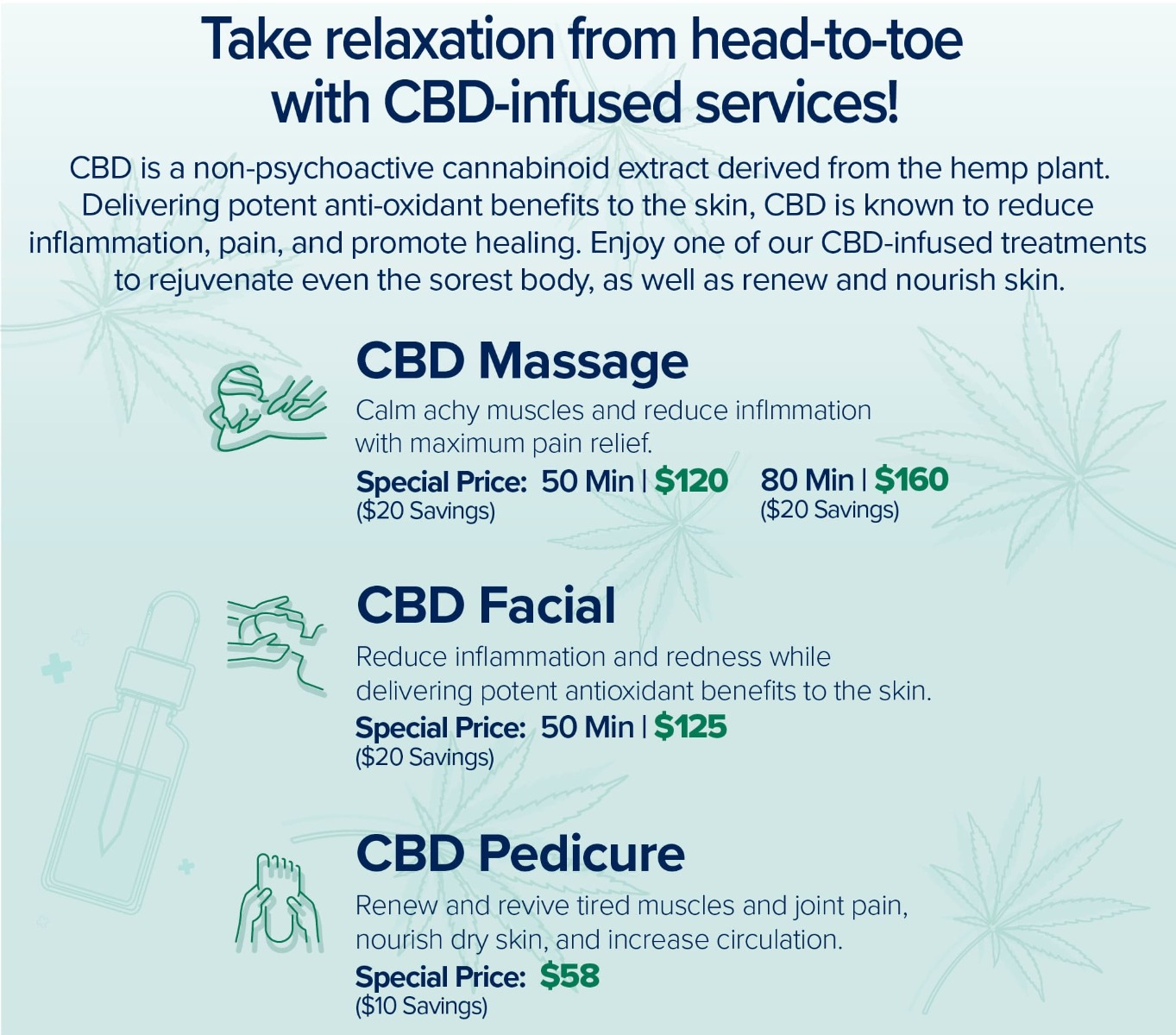 *Rewards Member Offer: $20 OFF CBD Massage or CBD Facial, $10 OFF CBD Pedicure. Offers available 04.01.2021 to 04.30.2021.
Cannot be combined with any other offer or discount. InSpa Pass or Rewards Member Discount may not be used in addition.
Not a Rewards Member? Ask us how to become one to take advantage of offers like this!